Freight forwarding
We provide tailor-made solutions based on our clients' needs covering every business unit in the supply chain by sea, air or ground freight.
Sea Import-Export Services (FCL & LCL) worldwide and offer special deals with carriers.
Air Import & Export Freights with special deals with main airlines.
Pick-Up & Drop of goods with added value services in both, origin and destination.
Door-to-Door Service Capability.
Issue, Review and Submission of Documentation.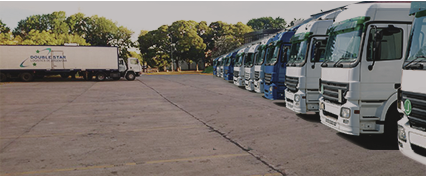 We operate from our Head Office located in Pacheco Trade Center, in Tigre, in Buenos Aires Province, on Panamericana Highway, 32KM.
Our company is fully equipped with technological resources and facilities that allow us to utterly integrate our wide range of services to accompany your business
Sea Freight Products
FCL: Full Container subject to carrier routes.
LCL: Reliability and low cost.
Import and Export consolidated containers shipments.
Tailor-made solutions for more complex projects (e.g. large-dimensioned cargos).
Hazardous Cargo Shipments (IMO).
Air Freight
Import– Export Direct Shipments.
Consolidated Shipments.
Worldwide Door-to-Door Services.
Special Assistance with Perishable Goods, Vehicles and Motorcycles.
Special Projects (over-dimensioned cargo, heavy cargo, tubes, etc.).
Cargo Insurance.
Customs Clearance (Import-Export).
Hazardous Goods Handling (IATA – OACI).